SKU: BHR5211GL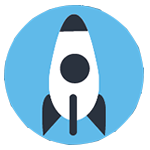 R9689
Discounted price when paying by EFT
Retail Price: R10049
Xiaomi Mi Smart Projector 2
The Xiaomi Mi Smart Projector 2 supports multi-angle auto-keystone correction across 3 axes and 6 directions to project a perfect square onto your viewing surface. The highly sensitive camera improves the focus speed, which also prevents thermal defocus, ensuring the image remains clear and sharp. With 1920x1080 Full HD (1080p) resolution, the Mi Smart Projector 2 projects crystal clear high-resolution images.
In Stock With Supplier
3 - 4 business days before dispatch
Please login to enable notifications for this product.