SKU: RTX 3080 TI VENTUS 3X 12G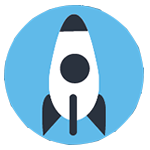 R21649
Discounted price when paying by EFT
Retail Price: R22459
MSI Geforce RTX 3080 Ti VENTUS 3X 12GB GDDR6X PCIe 4.0 Nvidia Graphics Card
MSI RTX 3080 TI Ventus X 12GB Graphics Card. VENTUS brings a performance-focused design that maintains the essentials to accomplish any task at hand. A capable triple fan arrangement laid into a rigid industrial design lets this sharp-looking graphics card fit into any build.
Limited Stock With Supplier
3-4 business days before dispatch
Add to cart
Please login to enable notifications for this product.