SKU: CMI-GCR1-2019R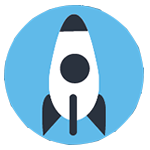 R4479
Discounted price when paying by EFT
Retail Price: R4649
Cooler Master Caliber R1 Ergonomic Black & Red Gaming Chair
Please Note: Due to the size of gaming chairs an additional charge will be levied after purchase for shipping.
You are in control of your destiny, so own the competition with the Cooler Master Caliber R1. Command your armies, challenge your opponents, build your characters and conquer all.
In Stock With Supplier
3 - 4 business days before dispatch
Add to cart
Please login to enable notifications for this product.