SKU: BHR4152GL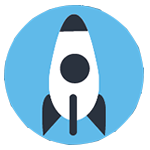 R37879
Discounted price when paying by EFT
Retail Price: R39289
Xiaomi Mi 4K 150'' Laser Projector Black
Enjoy your own private movie theatre right in your home with the Xiaomi Mi 4K 150" Laser Projector. The Mi Laser Projector 4K can be placed on top of a TV cabinet to project up to a 150" extra-large image, together with a 100" anti-glare screen for vivid colour reproduction. It can project videos in ultra-high 4K resolution for incredible detail and crystal clear viewing. The Mi Laser Projector 4K gives you a new opportunity to redefine your concept of a home theatre.
In Stock With Supplier
3 - 4 business days before dispatch
Please login to enable notifications for this product.