SKU: UG-USBC-70446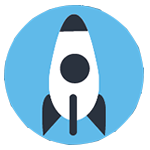 R379
Discounted price when paying by EFT
Retail Price: R399
UGreen USB-C to RJ45 2.5G Ethernet Adapter
The USB C to Gigabit Ethernet Adapter supports high-speed broadband up to 2.5Gbps(2500Mbps), 2.5x faster than 1Gbps Gigabit Ethernet and backwards compatible with 10/100/1000Mbps. The outstanding RTL8156 chip ensures an ultra-fast, stable and secure data streaming. The aluminium case dissipates heat quicker and prevents the high-performance Gigabit Ethernet Adapter against over-heat issues.
In Stock With Supplier
3 - 4 business days before dispatch
Please login to enable notifications for this product.