SKU: UG-DP-40434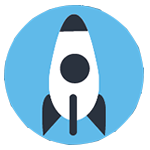 R249
Discounted price when paying by EFT
Retail Price: R259
UGreen DP M to HDMI M 4K UHD 2M Cable
This cable enables you to connect the DP-enabled source device to HDMI port displays. For example like computers with HD graphics. Support high definition video and audio transmission for a fantastic gaming experience. Multiple shielding to ensure signal transmission and avoid loss of signal.
In Stock With Supplier
3 - 4 business days before dispatch
Please login to enable notifications for this product.