SKU: T-TGK312-BL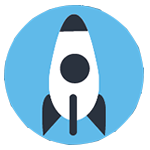 R379
Discounted price when paying by EFT
Retail Price: R399
T-Dagger Bermuda Ice Blue Gaming Mechanical Keyboard – Black
The T-Dagger Bermuda T-TGK312 Ice Blue Gaming Mechanical Keyboard is the perfect weapon to add to your gaming arsenal. It features 104 detachable Blue mechanical switches, Ice Blue LED backlighting and full key non-conflict support.
In Stock With Supplier
3 - 4 business days before dispatch
Please login to enable notifications for this product.