SKU: AF12012GH2PB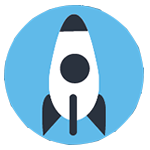 R189
Discounted price when paying by EFT
Retail Price: R199
Antec Storm T3 120mm Black Case Fan
The Antec Storm T3 is a high-performance fan that redefines cooling efficiency and noise reduction. It's built to handle even the most demanding cooling needs, thanks to its 30mm thickness and strong fan blades. Take advantage of an Air-Concentrating Design, which improves airflow while reducing turbulence and fan noise, resulting in ideal cooling performance.
In Stock With Supplier
3 - 4 business days before dispatch
Please login to enable notifications for this product.