SKU: 40AJ0135SA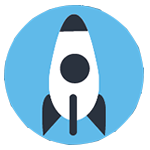 R2489
Discounted price when paying by EFT
Retail Price: R2589
Lenovo ThinkPad Ultra Docking Station Black
Lenovo™ ThinkPad® Ultra Docking Station (40AJ) provides the best docking experience for Large Enterprise ThinkPad customers. The innovative side connector, designed exclusively for ThinkPad notebooks, provides a driver-free way to connect conveniently and securely to a range of USB accessories and external displays, while rapid charging support and a mirrored power button make going mobile even easier. Designed for large enterprise environments, ThinkPad. Docking Stations support PXE book, Wake-on-LAN, and MAC address pass-through, simplifying asset management for IT managers. Painstakingly crafted and extensively tested, ThinkPad Docking Stations provide a seamless docking experience for professionals.
In Stock With Supplier
3 - 4 business days before dispatch
Please login to enable notifications for this product.