SKU: 100-100000252BOX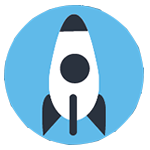 R3729
Discounted price when paying by EFT
Retail Price: R3869
AMD Ryzen 5 5600G 6C/12T 3.9GHz up to 4.4GHz Turbo AMD AM4 Socket APU with Wraith Stealth Cooler
Get ultimate performance levels and built-in graphics with the all-new AMD Ryzen 5 5600G 6-Core 3.9 GHz AM4 CPU. It features AMD's new 5000 Series chipsets for more performance, built-in Radeon graphics, 7 GPU cores, 6 CPU cores, and 12 threads, with speeds of up to 4.4 GHz, as well as an included AMD Wraith Stealth Cooler.
In Stock With Supplier
3 - 4 business days before dispatch
Add to cart
Please login to enable notifications for this product.