SKU: ASUS ROG STRIX B550-A GAMING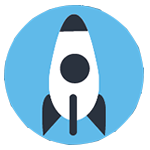 R3159
Discounted price when paying by EFT
Retail Price: R3279
Asus ROG STRIX B550-A GAMING AMD B550 Socket AM4 ATX Desktop Motherboard
Designed for those seeking to get the most out of their build, ROG Strix B550 Gaming series motherboards offer a feature-set usually found in the higher-end ROG Strix X570 Gaming series, including the latest PCIe® 4.0 connectivity. Offering robust power delivery and effective cooling, ROG Strix B550-A Gaming is well-equipped to handle 3rd Gen AMD Ryzen™ CPUs. As an added bonus, outstanding performance is complemented by a stunning silver-and-white finish and cyberpunk-inspired aesthetics that present a standout look.
In Stock With Supplier
3 - 4 business days before dispatch
Please login to enable notifications for this product.