SKU: AW651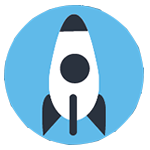 R1009
Discounted price when paying by EFT
Retail Price: R1049
Ausdom AW651 2K HDR 60FPS PC Web Camera - Black
The Ausdom AW651 HDR 2K Live Streaming Webcam features high-quality autofocus video chat with HDR 2K(up to 30 FPS) or 1080p(up to 60 FPS). This allows you to enjoy Skype, stream video games, or record videos more smoothly. The framerate switching button supports switching between 30 and 60 FPS at 480p, 720p, and 1080p. You can switch it whenever you need to, to make sure the video is recorded more smoothly. Its built-in two noise-canceling Omni-directional microphones help capture your voice from every angle while filtering out external background noise, making sure you are heard very clearly.
In Stock With Supplier
3 - 4 business days before dispatch
Add to cart
Please login to enable notifications for this product.