SKU: RTX 3080 SUPRIM X 12G LHR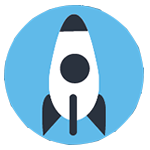 R21149
Discounted price when paying by EFT
Retail Price: R21939
MSI GeForce RTX 3080 SUPRIM X 12G LHR GDDR6X PCIe 4.0 Nvidia Graphics Card
While striving for the SUperior gaming experience, our PRofound journey across decades took us to destinations previously thought IMpossible. Across years of high-performance circuit design, MSI is proud to bring its latest masterpiece to life. SUPRIM is the next leap in graphic cards design.
Limited Stock With Supplier
3-4 business days before dispatch
Add to cart
Please login to enable notifications for this product.