SKU: DELTA 15 A5EFK-023ZA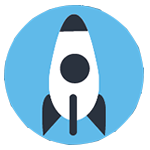 R32999
Discounted price when paying by EFT
Retail Price: R34229
MSI Delta 15 A5EFK-023ZA - Ryzen 9 5900H, 16GB (2 x 8GB) 3200MHz RAM, RX 6700M 10GB, 1TB NVMe SSD, 15.6'' 240Hz FHD, Windows 10 Home Laptop
Includes free MSI laptop bag!
Unexpected, unseen before; an ultra-thin, lightweight one with high performance. Delta 15, AMD Advantage Edition is equipped with the latest AMD Ryzen 9 5900HX Mobile Processors and AMD Radeon RX 6700M Mobile Graphics, with 1.9kg, 19mm, amazingly thin and lightweight.
In Stock With Supplier
3 - 4 business days before dispatch
Add to cart
Please login to enable notifications for this product.