SKU: (OPEN BOX) RZ04-02230100-R3M1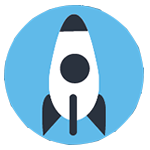 R2799
Discounted price when paying by EFT
Retail Price: R2909
(OPEN BOX) Razer Thresher 7.1 Surround Sound PC & PS4 Wireless Headset
6 Month Warranty
COMMAND IN COMFORT - The Razer Thresher 7.1 for PlayStation 4 is the complete wireless audio solution. On top of delivering lag-free audio immersion, this premium headset also focuses on undisputable comfort. Lined with leatherette, the lightweight memory foam ear cushions rest perfectly against your head, giving you a natural feel that is second to none. The in-built quick control buttons and a retractable digital microphone provide you with instant access to mic and master volume even in the heat of battle.
In Stock With Dreamware
1-2 business days before dispatch
Add to cart
Please login to enable notifications for this product.