SKU: UG-ACC-50919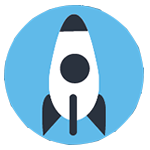 R89
Discounted price when paying by EFT
Retail Price: R99
UGreen Waterproof IPX8 Phone Pouch
This waterproof phone pouch is designed to survive tough conditions and withstand up to 20m water depth without any intrusion. Secure lock design enables to open and seal the pouch easily. Perfect for outdoor activities.
In Stock With Supplier
3 - 4 business days before dispatch
Please login to enable notifications for this product.