SKU: PEF128GRGPB32U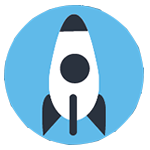 R529
Discounted price when paying by EFT
Retail Price: R549
Patriot Rage Pro 128GB USB3.1 Flash Drive - Black
Patriot's Supersonic Rage Pro USB 3.2 Gen 1 is the ultimate portable USB for everyday productive driven individuals that need more than just a few files. It offers super agile read and write speeds allowing you to productively transfer all your important photos, music, videos, large files, and your entire operating system simultaneously!
In Stock With Supplier
3 - 4 business days before dispatch
Please login to enable notifications for this product.