SKU: RTX 3060 GAMING X 12G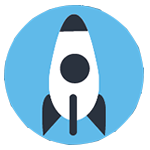 R8449
Discounted price when paying by EFT
Retail Price: R8769
MSI Geforce RTX 3060 Gaming X 12GB GDDR6 PCIe 4.0 Nvidia Graphics Card
The latest iteration of MSI's iconic GAMING series once again brings performance, low-noise efficiency, and aesthetics that hardcore gamers have come to recognize and trust. Now you too can enjoy all your favorite games with a powerful graphics card that stays cool and silent. Just the way you like it.
Limited Stock With Supplier
3-4 business days before dispatch
Please login to enable notifications for this product.