SKU: LG 27QN880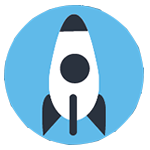 R6209
Discounted price when paying by EFT
Retail Price: R6439
LG 27QN880 27'' QHD IPS 75Hz Ergonomic Monitor
An immersive experience for work, watch and play. LG QHD Monitor expands your view for elevated productivity, all in an easy set-up. The rich, vivid IPS display delivers accurate color at wide angles, along with impressive refresh rates and response times for gaming and fast action.
In Stock With Supplier
3 - 4 business days before dispatch
Please login to enable notifications for this product.