SKU: Q6-O1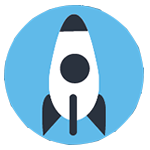 R3599
Discounted price when paying by EFT
Retail Price: R3739
Keychron Q6 Full-Size Gateron G Pro Red Switches Aluminium Blue RGB Wired Keyboard With Knob
Keychron Q6 is a premium full-size and all-metal mechanical keyboard. With its all-metal CNC machined body, a full-size layout, double-gasket design, QMK/VIA support, and knob option, the Q6 meets all your practical needs and gives you a high-end typing experience.
In Stock With Supplier
3 - 4 business days before dispatch
Please login to enable notifications for this product.